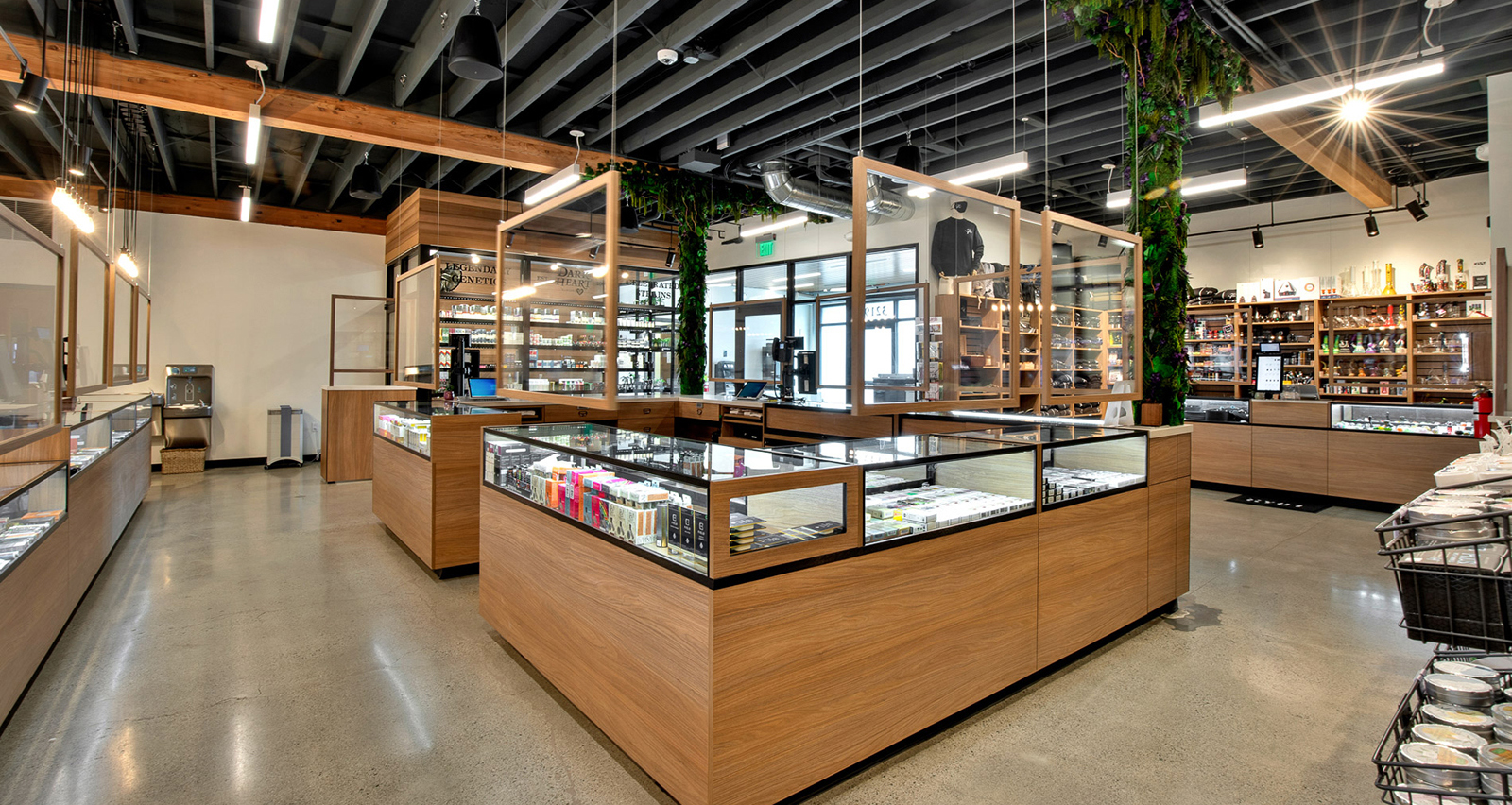 7 Stars Holistic Healing Center
510-527-7827
Richmond
3223 Pierce St.
7STARSHHC_
Our History
7 Stars was founded to serve a community of patients who lacked both nearby access to their medicine and the quality, service, and convenience of a well-run dispensing collective. Our centralized location provided access to underserved patient populations in the surrounding communities of Albany, El Cerrito, Richmond, as well as in the Contra Costa, Solano, Marin, and Alameda counties. 
Our ability to focus on patient care, great medicine, and community organizing has resulted in patient loyalty.
Our transparent and quality assurance model was, and continues to be, instrumental in educating local officials, law enforcement, and concerned citizens during the establishment of relevant city ordinances and for the ongoing state regulatory framework. We allow City and State officials to see firsthand what a well-run and professional dispensing collective looks like, welcoming them to tour our facility throughout the process. Many public officials and law enforcement officers appreciated the experience, and in turn, are more welcoming in allowing dispensing collectives to exist.
Thanks in part to our staff and patient members' hours of activism and work, access to safe and natural medical cannabis is now available in the area under a regulated system of legal dispensaries. We are proud to serve our patients in a close partnership with city officials, law enforcement, and with the blessing of the local community.
As founders of 7 Stars, we envisioned a community of patients and providers that benefit from the collective experience. We have led the industry in developing quality and inventory control standards to assure transactions occur in a closed-loop and compliant manner.
We facilitate positive transactions amongst our members and provide a safe and caring place for patients from all walks of life to come together and find relief through medical cannabis, alternative therapies, social interaction, and support. Staff members undergo extensive training and are focused on addressing the patient's personal wellness needs.
The evolution of 7 Stars continues to lead the charge for greater transparency, workable solutions to regulation, and patient-centered care. We are committed to continuing as a premiere provider of cannabis wellness services. The Services, Education, and Events facility will add a new dimension to our program over the coming year. Stay tuned, as 7 Stars history continues to unfold.
Our Mission
Our Mission is to offer the ultimate patient experience, providing members with quality medicine and great service in a safe and friendly environment.
Compassionate Service
The 7 Stars team advocates for those who benefit from cannabis as a medicine and will continue to work diligently for those in need. We do our best to lift the less fortunate in our community and be an example of how compassion for others makes a positive difference in people's lives and in our society. We exist to serve patients. Providing great service is a significant part of staff training. We strive to ensure patients leave our facility happier and healthier than upon arrival.
Our Commitment
Our core values guide every aspect of interaction with patients, providers, staff, and the community. These core values are service, responsibility, quality, commitment, and compassion.
We are responsible members of the community. We have an extensive security program to protect patients and the surrounding community. Our attention to detail in procuring, handling and dispensing medicine assures safe medicines are always available to our patents. 
We understand patients have choices about where to get their medicine. We demand high quality and effective medicines, and ensure providing members are rewarded for producing top grade cannabis for our patients. We educate all member vendors on the expected quality and cleanliness of medicines we accept. 
Philosophy
Since 2009, 7 Stars Holistic Healing Center has operated with these core values:
Quality is Our Top Priority
All quality products, verified by our staff, get a chance on our shelves. Our patients are ultimately who decide what stays.
Patients, Caregivers, and Producers are always welcomed and appreciated
Everyone* is welcome. Thank you for joining our family. (* Within current legal parameters.)
Cannabis is Medicine
The plant should be respected, and understanding why one chooses to add it to their lives makes the experience more meaningful.
**THIS MENU IS OUR GENERAL INVENTORY, PLEASE CALL FOR SPECIFIC AVAILABILITY**
NOTE: Prices Listed DO NOT INCLUDE LOCAL AND STATE TAX.