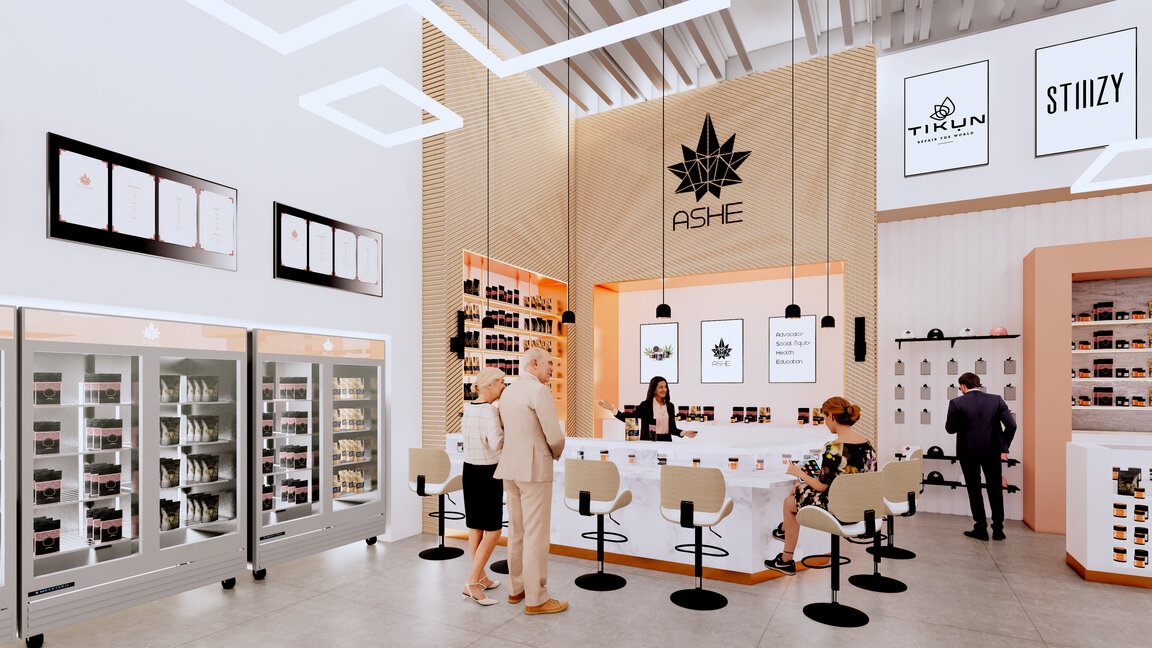 714-836-5576
Santa Ana
3601 W Garry Ave
@ashe.society
Welcome to ASHE Society!!!
ASHE is HERE and we are OPEN for business! Considered an essential service to the community, we are here for you during these uncertain times.
ASHE offers a refreshing and innovative cannabis brand that welcomes customers to a uniquely tailored experience in Orange County, California. Popular brands that we carry include: Buddies, Cream Of The Crop, Ember Valley, Level, Korova, Big Pete's, Care By Design, Dixie, Kiva, Raw Garden, Zendo, Mary's Medicinal, Kushy Punch, Stiiizy, Tikun, Moon, Dixie, West Coast Cure, Marley's Natural, Alien Labs, Summit Boys, The OZ, Crown OG, Cypress, Kurvana, Flav, Absolute Extracts, Old Pal, Rebel Coast, Lagunitas Hi-Fi, House Weed, Flurish, The Cure Company, Cannabis Bros, Chill Chocolate, TradeCraft Farms, People's Honey, Papa's Herb, Kaizen Medicinal, Arcturus, Plug Play, THC Design, PFFN, Heavy Hitters and many more!
To see deals check out our media page! 
?ASHE GIFT CARDS ARE NOW AVAILABLE?
We offer the following convenient ways to shop:
Delivery: Order online or call our store. Delivery areas include Santa Ana, Costa Mesa, Fountain Valley, Huntington Beach, Garden Grove and Tustin. (Delivery cut-off at 9:15pm)
Storefront/Curbside Pickup: Order online. Come pick it up curbside.
In-Store Shop: Open Daily!
LOCATION
Our retail dispensary is located at: 3601 W Garry Ave Santa Ana CA 92704. We are just off the I-405 freeway and Harbor Blvd, near the border of Santa Ana and Costa Mesa. Also conveniently close to John Wayne Airport, Disneyland and South Coast Plaza.
Please check out our special first-time customer deals, daily deals, and promotional specials!
Early bird 9-11am 15% OFF all in-store purchases 
HAPPY HOUR: SUNDAYS 4:20pm - 7:10pm ( in store ONLY)
DAILY DEALS
Munchie Monday - 10% OFF all edibles 
Terp Tuesday - 10% OFF all vape products
Wax Wednesday - 10% OFF all concentrates 
Thirsty Thursday - 10% OFF all drinks 
Flower Friday - 10% OFF all flower 
Select Saturday - Select any deal towards your purchase 
Self-Care Sunday - 10% OFF all bath bombs, topicals, & tinctures
SPECIAL DISCOUNTS 
1st time patient 15% OFF entire order 
10% OFF for all veterans, and law enforcement 
15% OFF Seniors 65
Get $10 off on orders over $55 on your birthday! 
ALL PRICES ARE PRE-TAX. Cash only until further notice
-----------
21 and over must have a valid state ID or passport
State License
Adult-Use Retail: C10-0000436-LIC