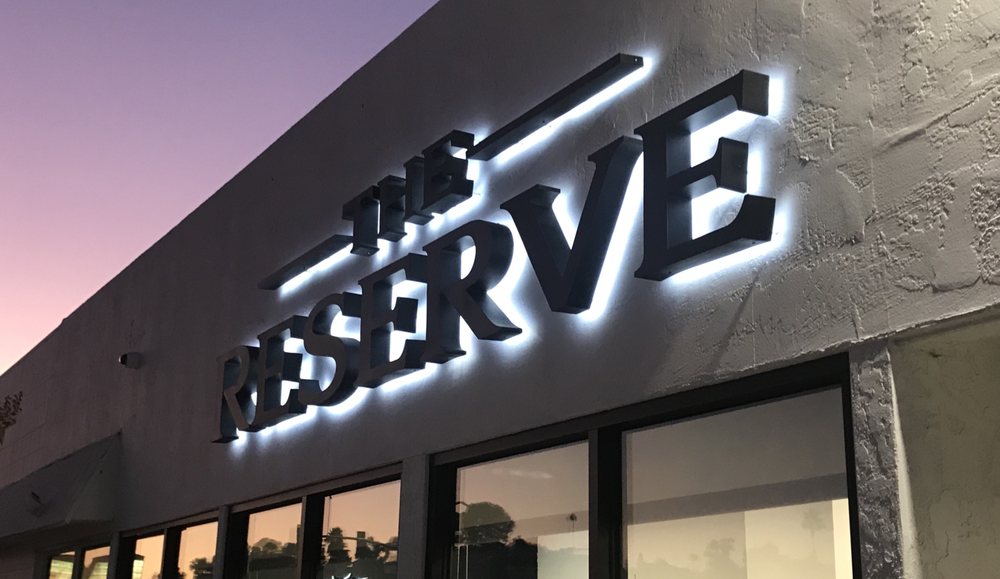 6193737473
La Mesa
8744 La Mesa Blvd
thereserve.sd
Come on down and see La Mesa's premier one stop cannabis boutique! Let our experienced and knowledgeable staff show you some of the best flower, concentrates, edibles, tinctures, topicals, and cartridges in San Diego!
We are located at 8744 La Mesa Blvd, Just two doors down from The Hills!
Hours are 8AM to 9PM, 7 days a week!
Wake and Bake: 10% Off From 8am to 10am**
Thirsty Thursday: 20% Off anything in the fridge! 
Plenty of parking (lot entrance in between The Hills and Warm Hearth)
Handicap accessible
10% discount for Veterans, Seniors, and Disability (W/ Valid Identification)
*Cannot combine Wake & Bake Special with any other discounts. 
We encourage you to order online during COVID-19. Must be returning member or sign up first. Order online, pull in the back parking lot, and call us when you have arrived, and we will run your order out! Thank you!
Holiday Hours Friday 12/25 10am - 6pm
We are Open for business as usual (face masks are required to enter facility) If you do not have a face mask, follow the steps below:
1. Place your order on our official website and we will be able to have your order packed and ready
for you!
2. You can pull in the back parking lot of the shop and call us when you have arrived and we will run
your order out to you if you'd like! (Must be returning member or come in and sign up first)
3.Thank you for your support, we are stocked up for you during these times!
La Mesa's Finest Licensed Medical & Recreational Cannabis Boutique! 
18 W/ VALID MEDICAL RECOMMENDATION
First time patients get $10 off your purchase of $50, must have existing medical recommendation to receive the discount, if under 21. 10% Rewards Program (for every $10 spent, earn $1 to spend in store, best program in the County!)
Don't have a medical recommendation? No Problem! We can issue one, on-site at no cost to you, takes a few minutes**Please come in no later than 8:30 PM if you need a medical recommendation**
Voted #1 in "Best of San Diego" in The SD Reader for all of the following catergories!
- 1st Place Winner of Best Dispensary San Diego
- 1st Place Winner of Best Dispensary East County
- 1st Place Winner of Best Flower Selection 
- 1st Place Winner of Best Vape Selection
- 1st Place Winner of Best Edibles 
- 1st Place Winner of Most Knowledgeable Staff
- 1st Place Winner of Best Dispensary for a Newbie